You can easily accept a photo from customers by adding an Image Area customization spot on the product when creating a Customizer.
During Step 2 of the creation of a Customizer, click on the area where you wish to add the photo/image. You can choose either Circular Image Area or Rectangular Image Area according to the shape you need. If you need another shape, please contact Maker Support.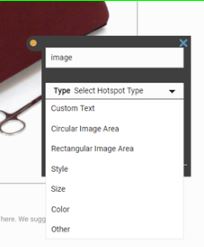 2. During Step 3 (Define Customizable Spot Options) enter the description and dimensions of the image area. You can also set what resolution you want the file to be in. In addition, you can download a test file to make sure the files we deliver to you are correct.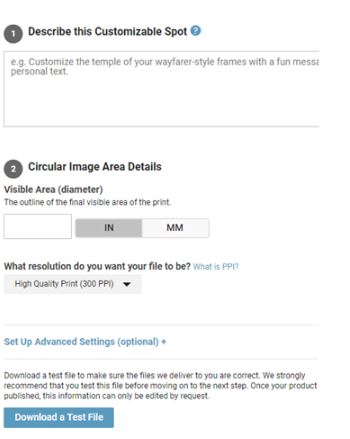 Continue building out the rest of your Customizer options and details as normal and submit your product for review.
If you are encountering any technical issues, please contact us at makersupport@zazzle.com.